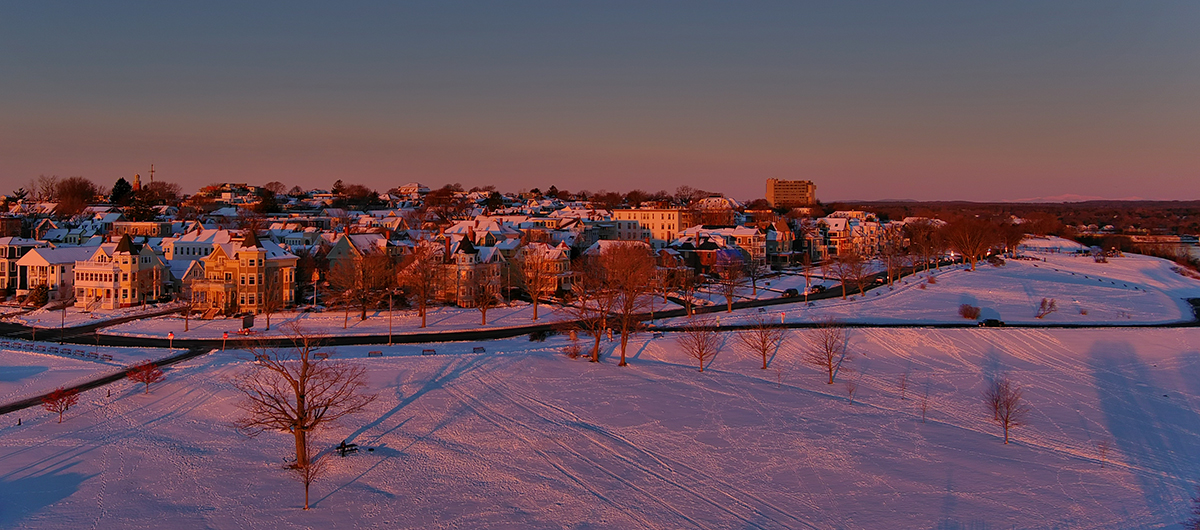 As 2022 melts into memory, those of us lucky enough to call Maine home are on the threshold of the coldest, snowiest part of the year. Winter is a time of reflection, of doing the work and preparing for spring and warmer weather to come.   As grateful as I am for the projects and client work that occurred over the past 12 months, I'm even more excited about what's in store for 2023. 
It's worth pausing and celebrating the past year.  2022, by the numbers:  40+ clients, 7 videos, 95 shoots on location (and about an equal number in-studio), and 137 shooting days.  It was a busy, busy year, and I'm grateful. 
Given the lag time between when much of my work is produced and when it can be actually shown, I'll be sharing images from the past 12 months in the coming weeks and months.   One of the biggest evolutions in my work over the past years has been the integration of drone photography and video as well as full video production capabilities.   These tools are important because they enable me to tell stories with even greater impact.    Not every project or story calls for (or needs) video, but I'm excited to now have the option to use a wide variety of storytelling tools—audio, video and stills—that can best create powerful, moving brand stories.    
Over the following weeks and months, I'll share images and stories that illustrate this point.   Given the nature of my work, there's often a lag time between when my work is produced and when it can be shown.  I'm excited about doing so and look forward to helping my clients create portraits and stories with impact.