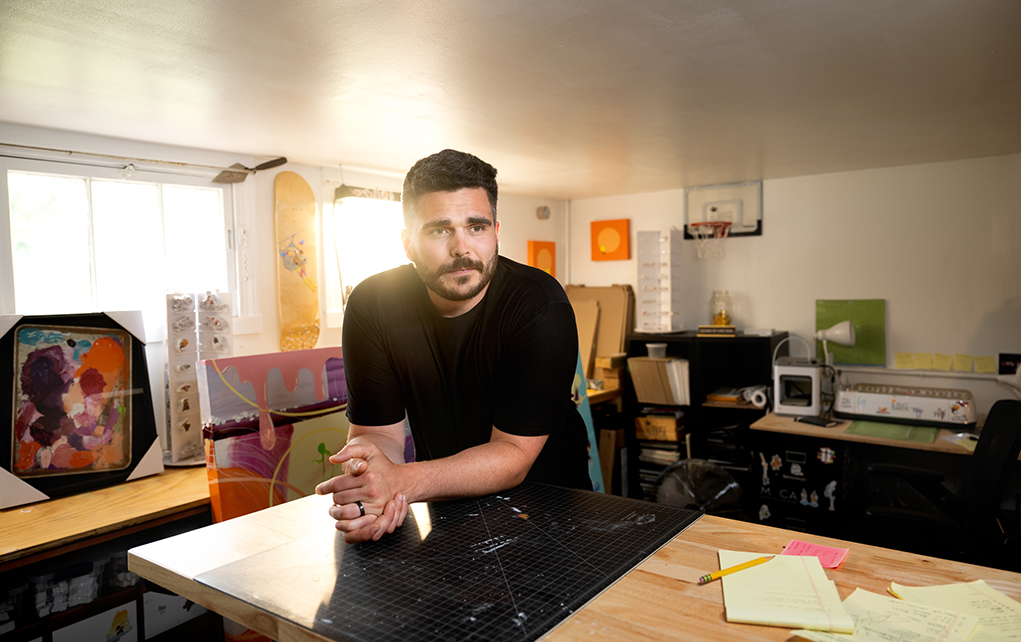 "Kids from an early age all think they're artists. They'll raise their hands if you ask them in kindergarten class, says Joe Rosshirt. "Every year that goes by, less and less hands will come up, to a point where you're self-conscious to put your hand up."
Joe Rosshirt is an illustrator, animator and artist who operates FortHouse Studios out of his home studio in South Portland, Maine. Over the past 15 years, the Maine College of Art (MECA) graduate has worked with all types of clients incuding national and regional marketing agencies and sells his own creations at art festivals and other venues.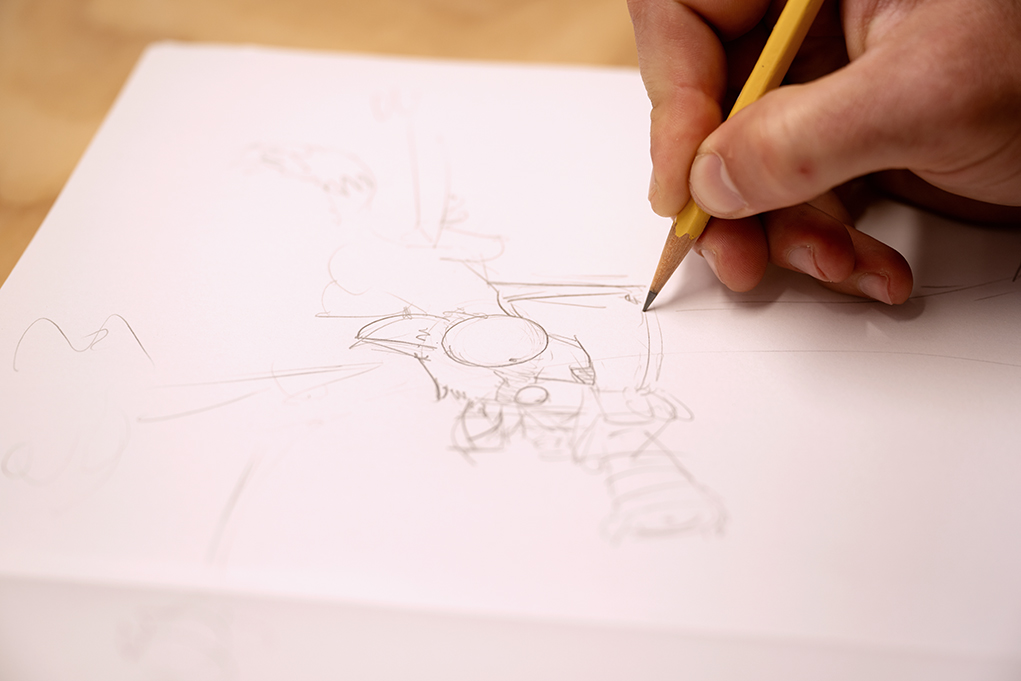 It's a long way from his childhood, when he remembers doubting his dream of being an artist. "I thought, I shouldn't be an artist because all artists are poor," Rosshirt says. "You think that 'starving artists' is the one rule for artists. It's a limiting belief."
Rosshirt has operated out of other spaces, but this studio—he's been here for about a year—is the first he's owned. "I love the security. I don't have to think where I'll be next year. My rent's not going up and I'm not getting pushed out. That was always a back-of-the-mind issue with all my other spaces," he says.
Rosshirt's previous studio was larger and 'gorgeous' but he says he realized after a few years that it wasn't the space that made him an artist. "The space affects your creativity, turning into a creativity vacuum chamber. If you make the space your own, your ideas can live there. It feels like I can just access those ideas by being here."
Rosshirt doesn't have a set schedule, usually getting into the studio by 10 but often working odd hours. "I transition into work mode easily. Even in the middle of the night, I act on it," he explains. "Nine-to-five never got me into a flow state. Lightning strikes of creativity can't be predicted." He adds: "The Stephen King style isn't for me: 'Show up, do work, get out.' Not my approach." 
One of the things Rosshirt loves most about his work is going to art shows, where he sells directly to the public.  "I have this tagline, 'Make Happy Happen'", he says.   "I just want to spread smiles.  That's enough.  I don't need to make the sale."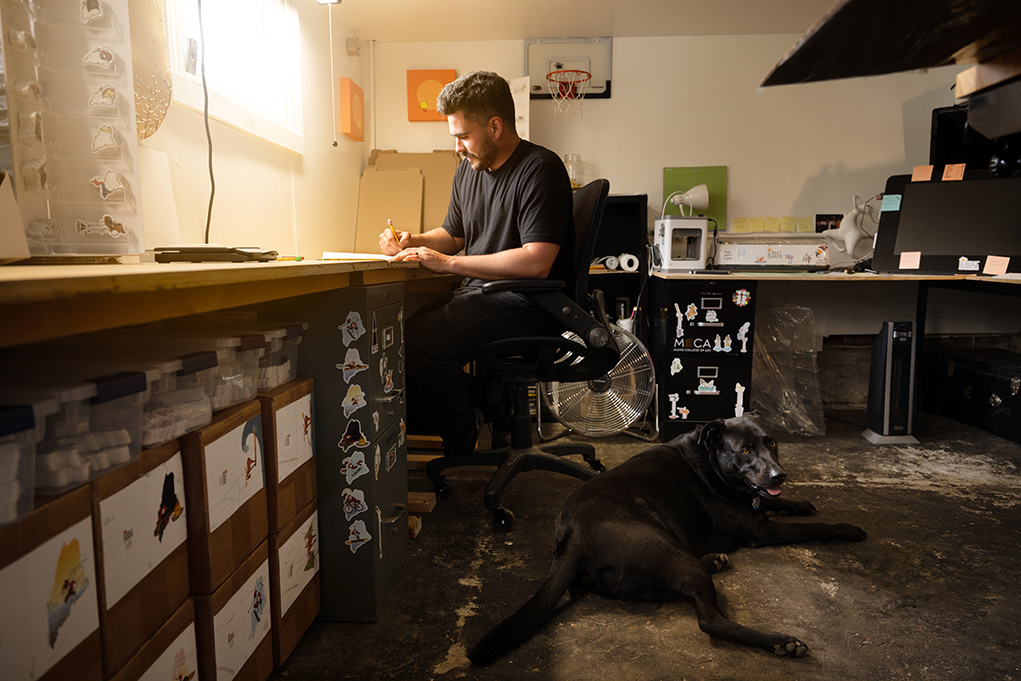 Creating Spaces is a project that explores the connection between Maine artists and craftsmen and their physical workspaces-—places that are often hallowed grounds of creativity and solitude, far from the public eye or the gallery.