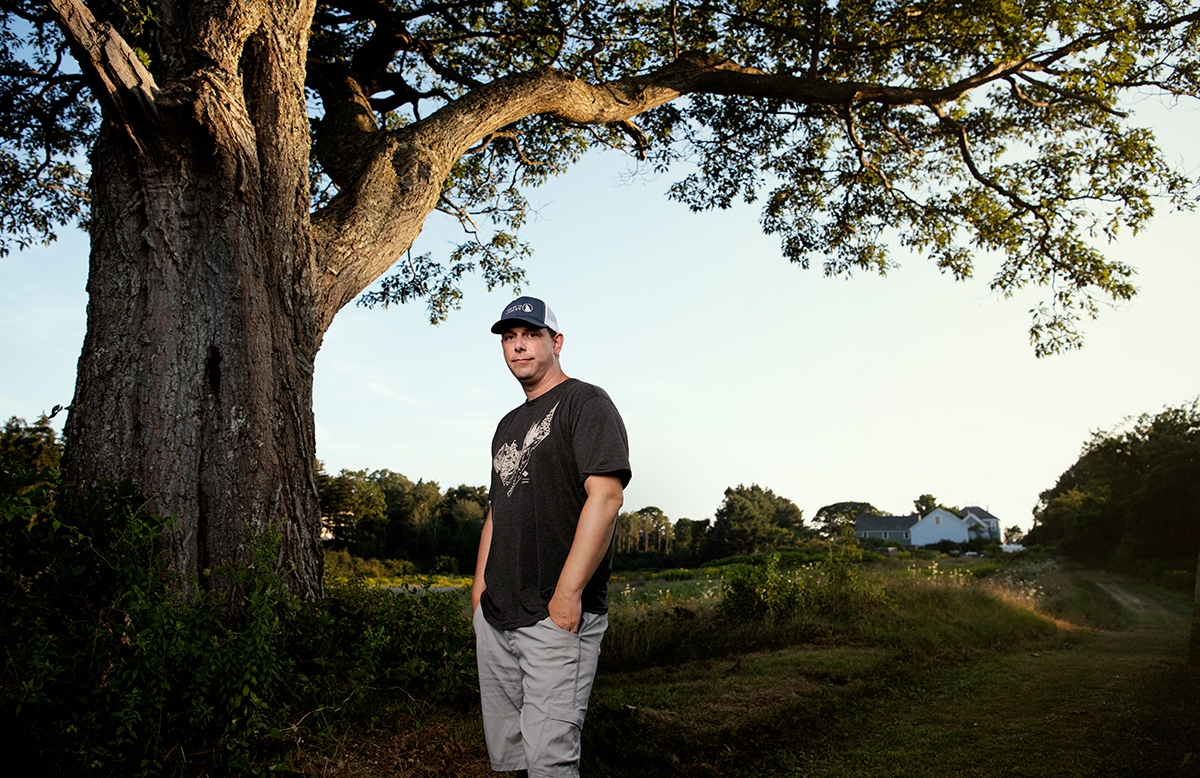 Mostly we experience all three in succession—phases, rather than permanent states. That certainly seems to be true of my friend Trevor Maxwell, the founder of Man Up to Cancer, a support network to connect men dealing with the disease.
I've known Trevor since we both worked as journalists at the Portland Press Herald, now officially a Long Time Ago. At different points in time and independent of each other we both ended up leaving the paper, and our journalism careers, deciding to strike out on our own—me as a commercial photographer; Trevor as a communications and media consultant.
He discovered, like me, that with age comes inevitable physical changes and health challenges. Unlike me, he was faced with a true monster—a stage IV colon cancer diagnosis in 2018 at the age of 41.
As he related later, the diagnosis hit him hard, with depression so strong on top of the physical sickness that confined him to bed on most days. Eventually, he made a promise to his family that he would get the help he needed to regain his mental and physical health.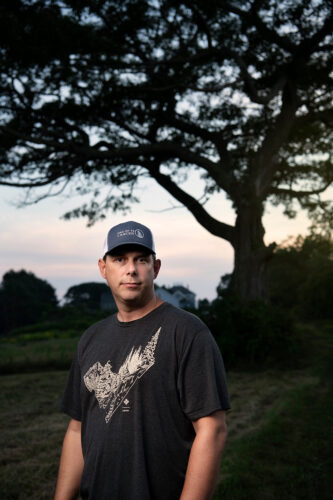 Two years later—and despite the Covid-19 pandemic, no less, Trevor launched Man Up To Cancer, along with a podcast that continues to grow and support men who, like Trevor, once felt isolated and alone in their struggle. The company's howling wolf logo and tagline, "Open Heart, Warrior Spirit" speaks to Trevor's approach, somewhat unique among cancer support groups that tend to be softer, more feminine and involve pink ribbons.
Clearly, Trevor has decisively moved into a phase of purposeful action, even as he continues treatment for his own cancer. 
I photographed Trevor this summer near the grand oak tree that has stood on his family's Cape Elizabeth property for decades (check out the moving, beautiful tribute created by Roger McCord). I'm inspired by seeing how far Trevor has come and how he's made it his mission to help others using his own unique talents and voice.
In normal times that would be something special. In 2020, it seems downright heroic.
–30–
Read more about Man Up to Cancer or  subscribe to the Man Up to Cancer podcast.