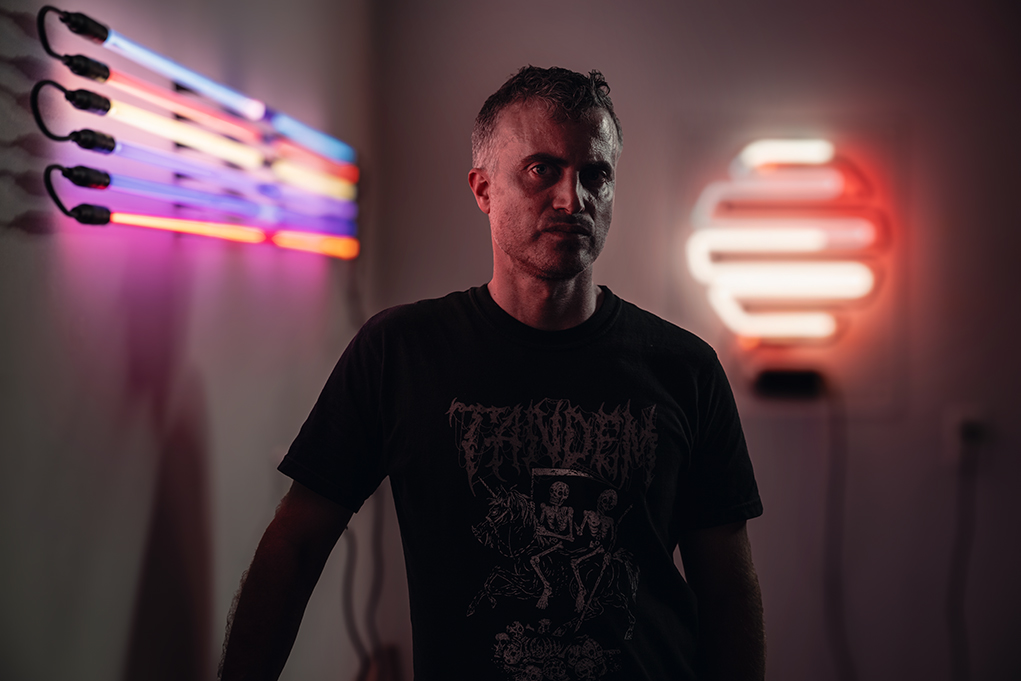 Dave Johansen, known as Neon Dave, pauses and surveys his workspace in Portland's East Bayside neighborhood. Filled with piles of cut glass tubes, a various boxes and hand-drawn designs on paper, the cluttered area is one of three he utilizes in a shared space. "As a self-employed single person, it's nice to have other people around sometimes," he says. "Other times, it's nice to rock out by yourself and get a lot of work done. But having people around makes everything more fun."
Neon Dave has been a neon artist since 2003. "I was already doing art and painting and was using a lot of reflective, fluorescent colors and metallics," Johansen explains. "I started thinking about incorporating light into the art, then researched neon, and I just decided to do it."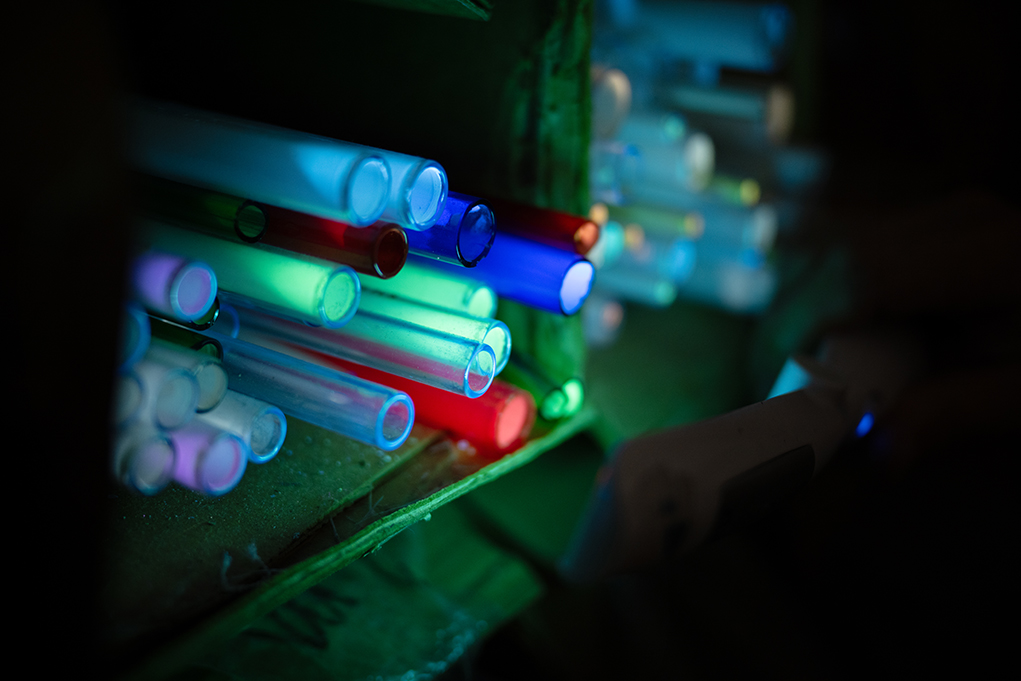 He clarifies that while 'neon' traditionally refered to the use of neon gas–which produces a distinctive orange light–the name has come to encompass the use of various gasses and chemicals that produce a variety of colors used in glass tube signage and artwork.
Johansen's studio is divided into sections: administration, assembly and paint, storage, and a glass flash shop, where tubes are heated, shaped, filled with gas, and bombarded with electrons.
Dave likes his studio's location, amidst other art studios in a now-trendy neighborhood peppered with breweries and coffee shops. "It's been interesting to have a front-row seat to a changing neighborhood as one of the first wave of artists," he reflects. "The character has certainly changed. But I like being close to the action. For my local clients, if something goes wrong, like a transformer failure, I can respond quickly without spending the whole day."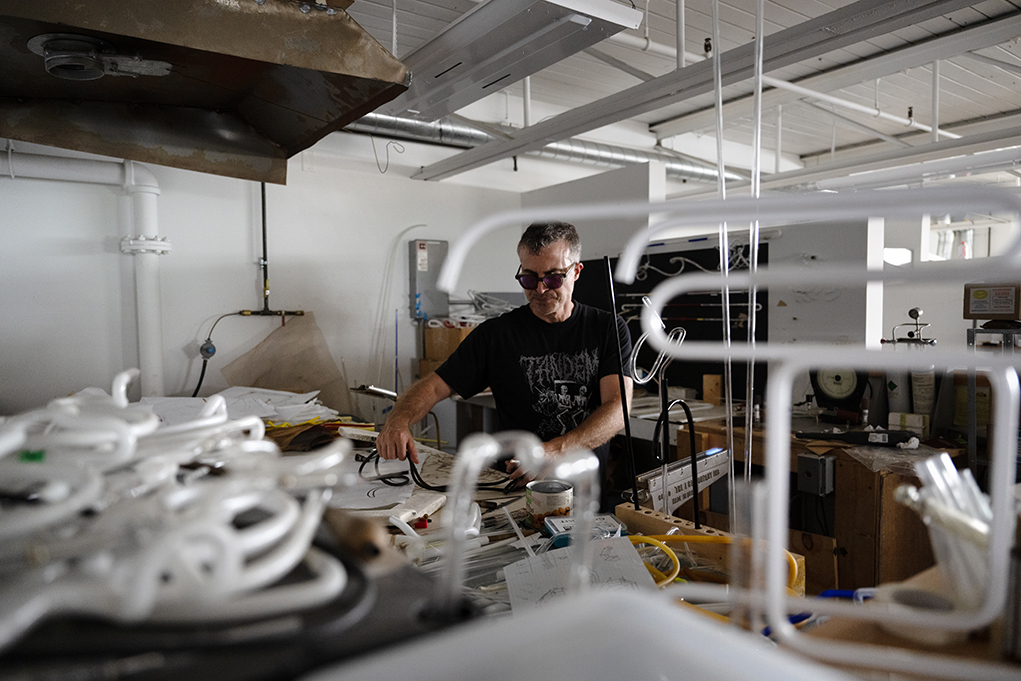 Creating Spaces is a project that explores the connection between Maine artists and craftsmen and their physical workspaces-—places that are often hallowed grounds of creativity and solitude, far from the public eye or the gallery.