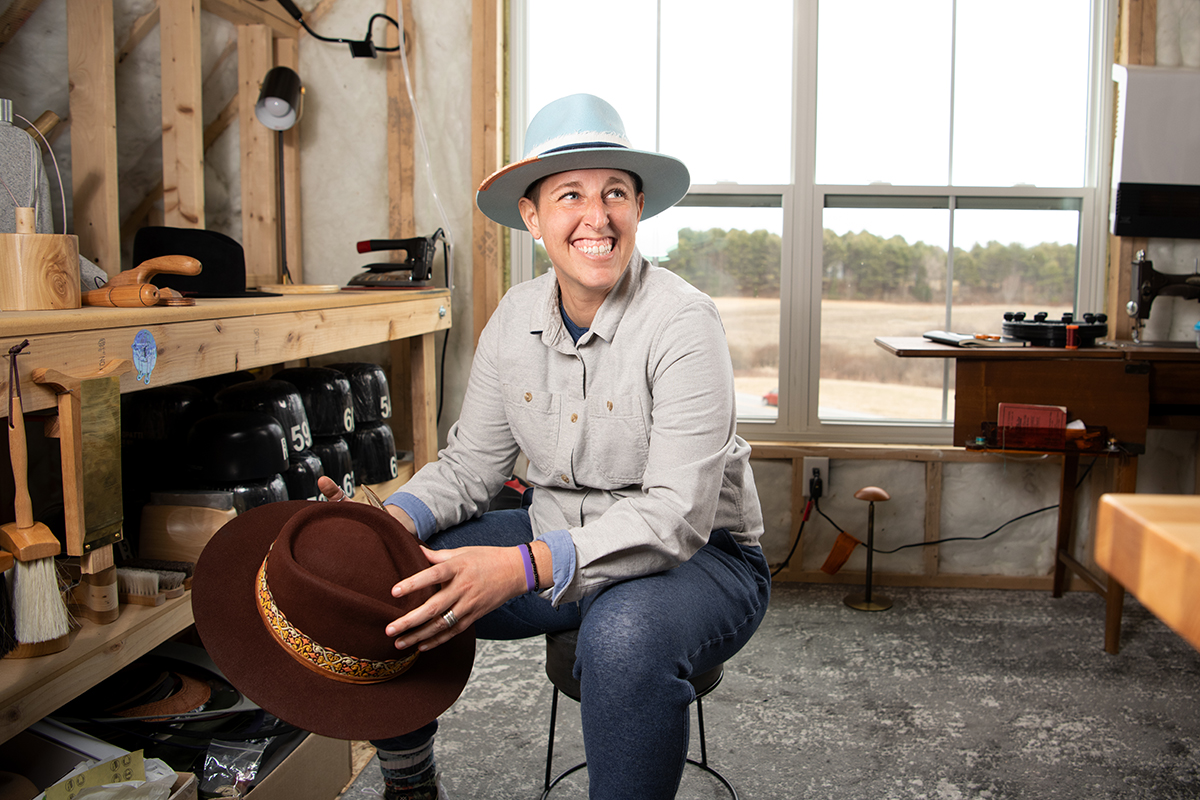 A couple of months ago, just as the weather was warming up and widespread vaccinations were becoming the norm, I met and photographed Meg Patti, owner of Mad Patti Hat Company, at her studio in Brunswick, ME for the June issue of Down East Magazine.
Meg is a hat maker, which is kind of like saying Tesla is involved in the transportation business. While true, it doesn't capture the detailed craftsmanship or the unique, one-of-a-kind hats that Patti hand-makes and ships to clients throughout the United States.
Part of her unique process is to 'age' each hat, giving each–as she says–their own stories. Lucky for me, that process involves at one stage the strategic application of fire to burn off the wool peach fuzz and create other effects that, once applied, make each hat a one-off instance of wearable art.
The profile is featured in the June, 2021 edition of Down East Magazine. Watch the video below to hear Patti talk about her creative process.