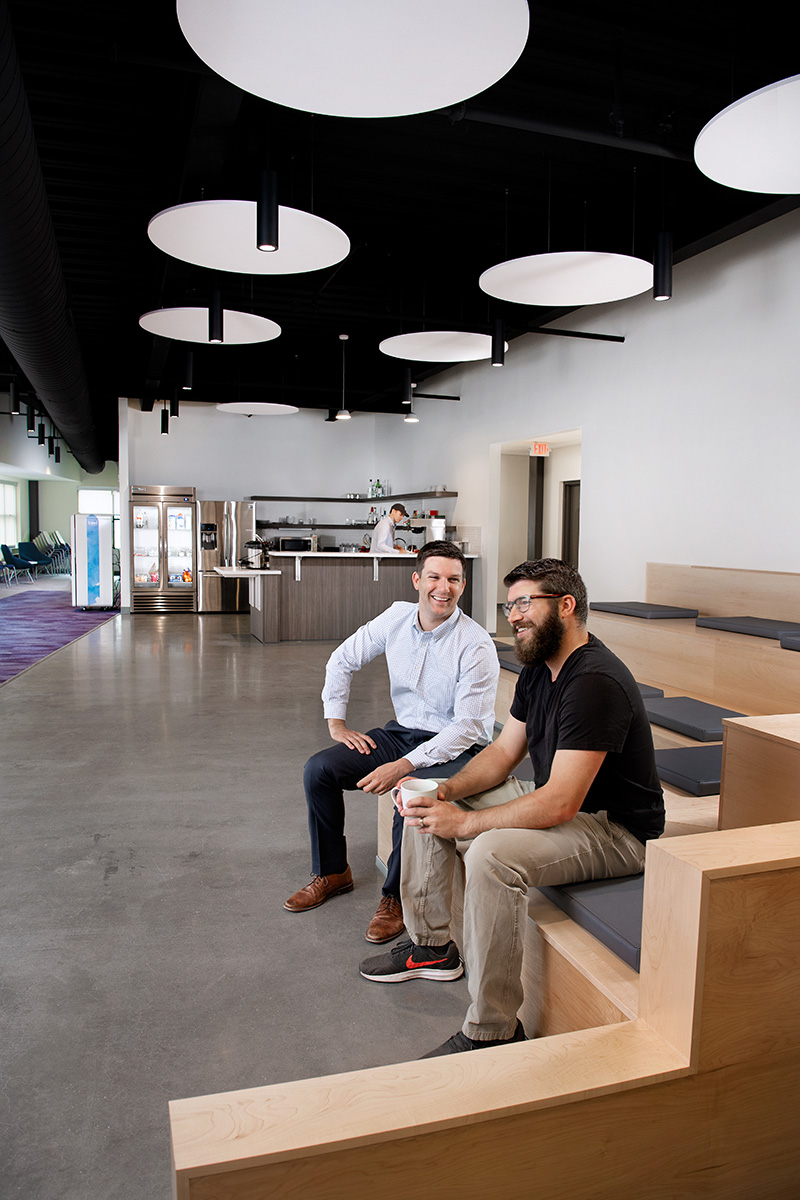 I'm happy to be able to show some of the work I did for NAI The Dunham Group and agency East Shore Studio & Print this past year.  The goal was to feature the commercial spaces of actual Dunham clients for an ongoing ad campaign.  Rather than photographing static rooms devoid of people, we tried to show how the spaces enable each business to do optimal work and thrive.    
When the ostensible subject of a photo shoot is an inanimate object (like a building, a space or a product), or some generic concept —technology services or real estate, for example—the best way to provide emotional connection is to show how the object, space or concept actually impacts people.  People just like you and me.    Every good sales professional knows:  focusing on features rather than benefits leads to more sales.   If you can show how something benefits people—or changes their lives, for better or worse—you create a more powerful, resonant image in people's minds that stays with them.  
These are just simple images, but the concept and the goal are the same.  The following are part of the ad campaign, showing people at work in some prominent and growing Maine companies.  Two of those companies (clothing maker American Roots, of Westbrook and outdoor gear manufacturer Flowfold, of Gorham), have pivoted during the pandemic to produce PPE—protective gear-—for front-line workers and individuals.  The other is Guideline, a 401(k) technology solutions provider.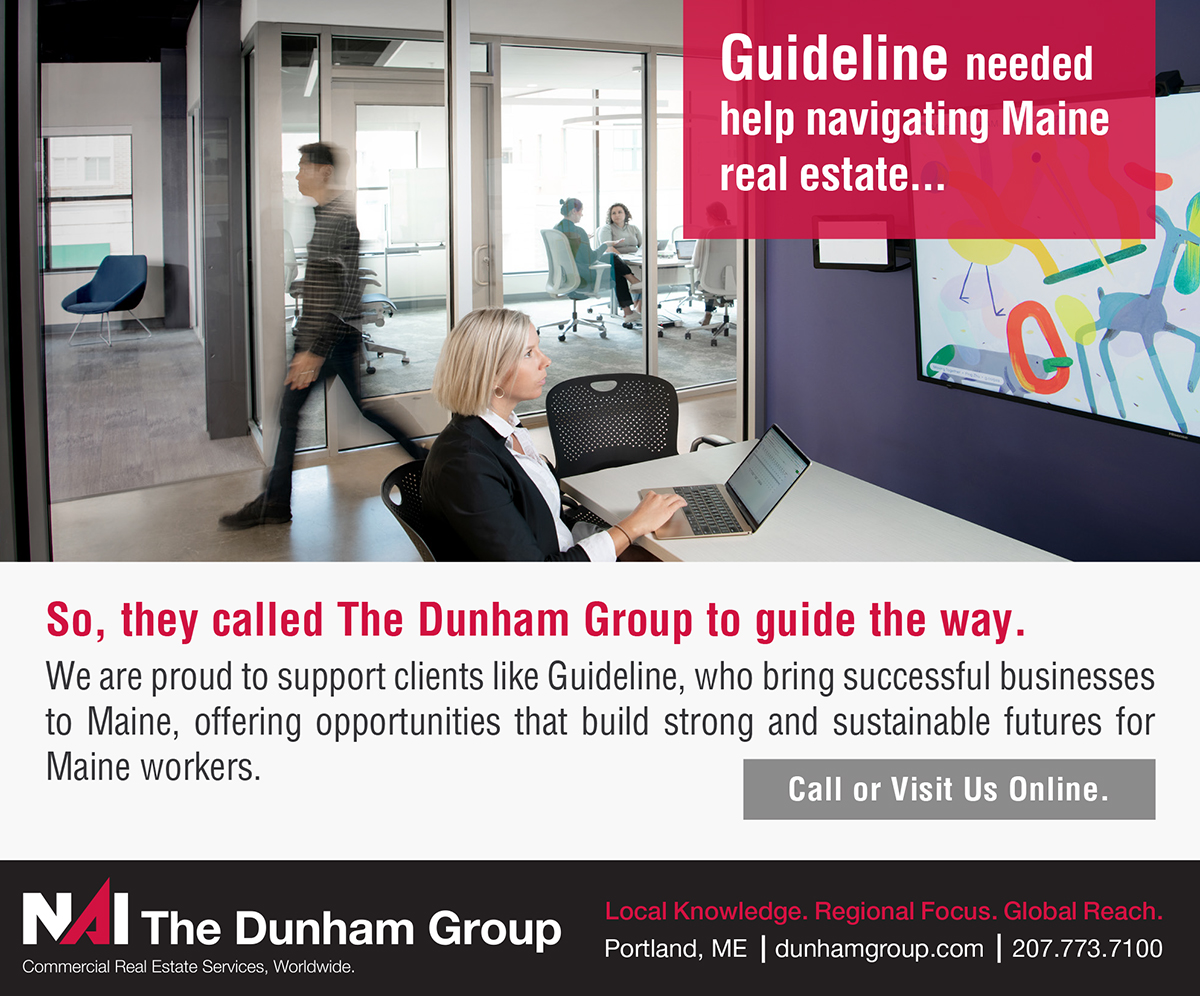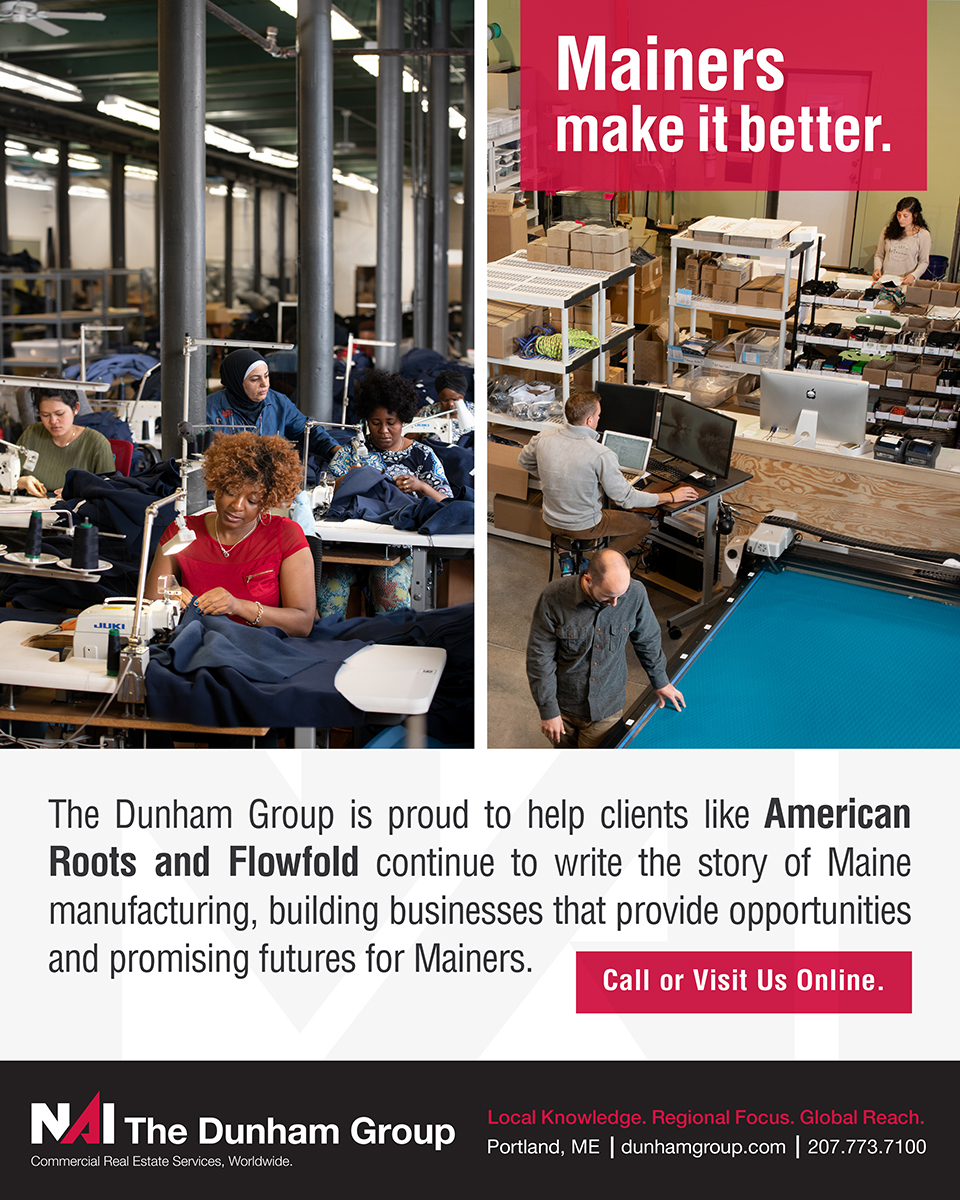 –30–
(Visited 45 times, 1 visits today)