One of the hardest things to do as a commercial and editorial photographer is to have to wait—sometimes months, sometimes longer—for your work to be used by a client before you can show some of the results of your work.
Ever since working with Maine-based Poland Spring this past summer, I've been patiently waiting until I could show the work, um….published, in a way.  Now that time has come, and you can see some of my images on a state route near you.
This is part of an advertising campaign called, "Poland Spring Works for Maine".  It features portraits and scenarios that illustrate the various ways in which the Maine bottler supports its community and state.   It took a lot of planning, but the shoot was on a single busy day in late summer, in Poland Spring.   The idea was to photograph five scenarios, but we trimmed that to four by the day of the shoot.   Thanks to a great team effort, we were able to get some fabulous images in a variety of locations.  Definitely a case where being a photojournalist, with the ability to move and adjust quickly, paid off.
The images were destined for huge wraps that would be adhered to the back of Poland Spring water trucks.   Some bright person realized that there is a huge amount of real estate on the back of these tanker trucks that could be better used to promote what they do.   And speaking as someone who's been stuck on Route 1 behind one of these guys in the midst of the summer tourist season,  having something visual and interesting to look at while you're crawling in traffic is probably a good thing.     Brilliant.
These are a few shots the company sent me showing the fruit of our mutual labor.   The trucks are on the road now, so if you see Poland Spring in your rear-view mirror, maybe give the driver a break, let him pass you, and take a look for yourself.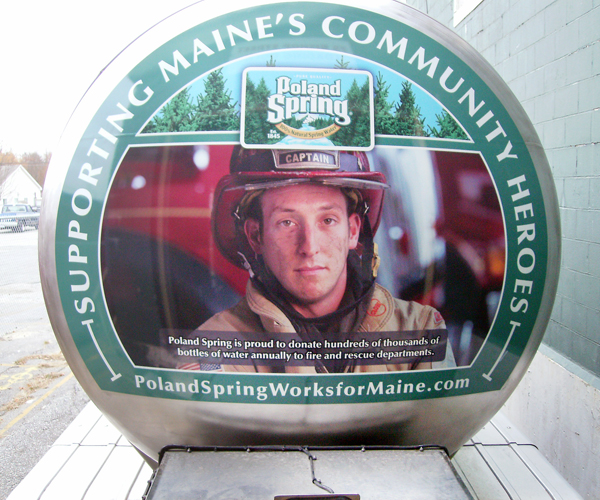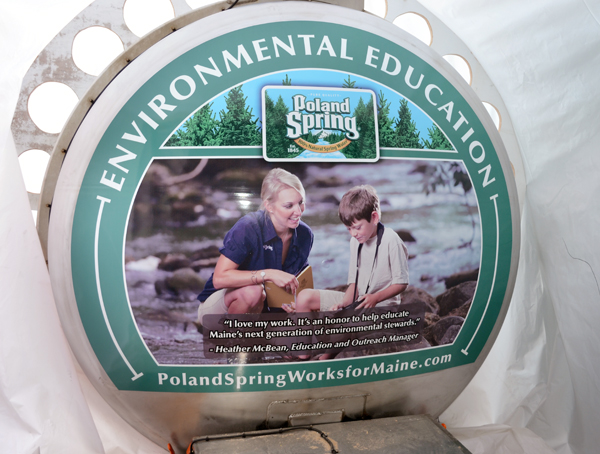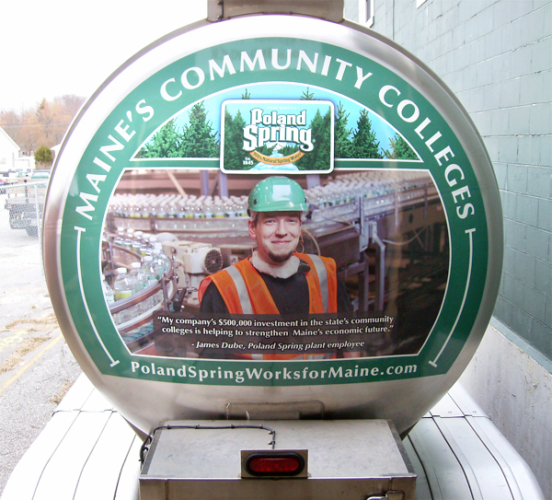 (Visited 11 times, 1 visits today)