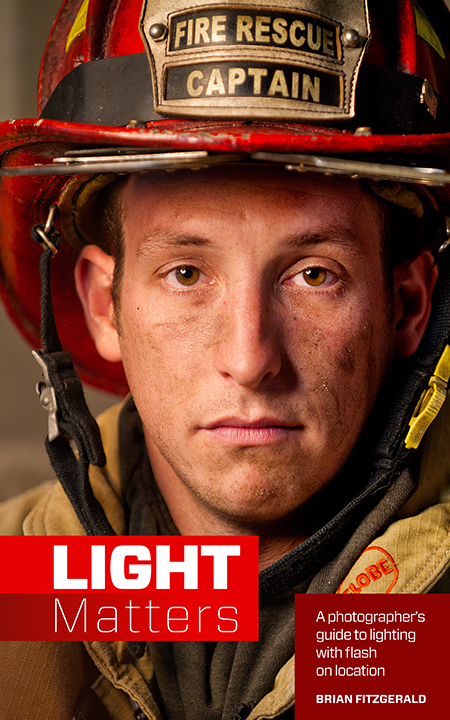 Bad light, good images
The job of a photographer is to lasso the wind, catch lightning in a bottle, and perform miracles small and large on a daily basis. It's an endless exercise in control, reaction and letting go…a dance that results in images that push creative boundaries. The use of flash gives photographers their own lightning in a bottle—that powerful edge that allows them greater control in any situation and helps them to adapt to the vagaries inherent in location photography.
Light Matters: A Photographer's Guide to Lighting with Flash on Location is full of practical information helpful to anyone looking to take their photography to the next level through the use of flash. It's a (mostly) non-technical look inside the brain of a working professional photographer that will teach you how to visualize and create images with flash, how to work with clients and subjects and to grow your skills.
Brian Fitzgerald is a busy commercial, editorial and advertising photographer and creator of the Maine Light Workshop. He worked as a staff photojournalist, reporter and photo editor for 16 years. His work can be found at: fitzgeraldphoto.com.
Find out more and purchase a copy on Amazon.
Already have the book?  Join our private Facebook Group to discuss the book exercises, location shoots and more (book purchase not necessary to join group).
Sign up for updates and promos here.
(Visited 440 times, 1 visits today)