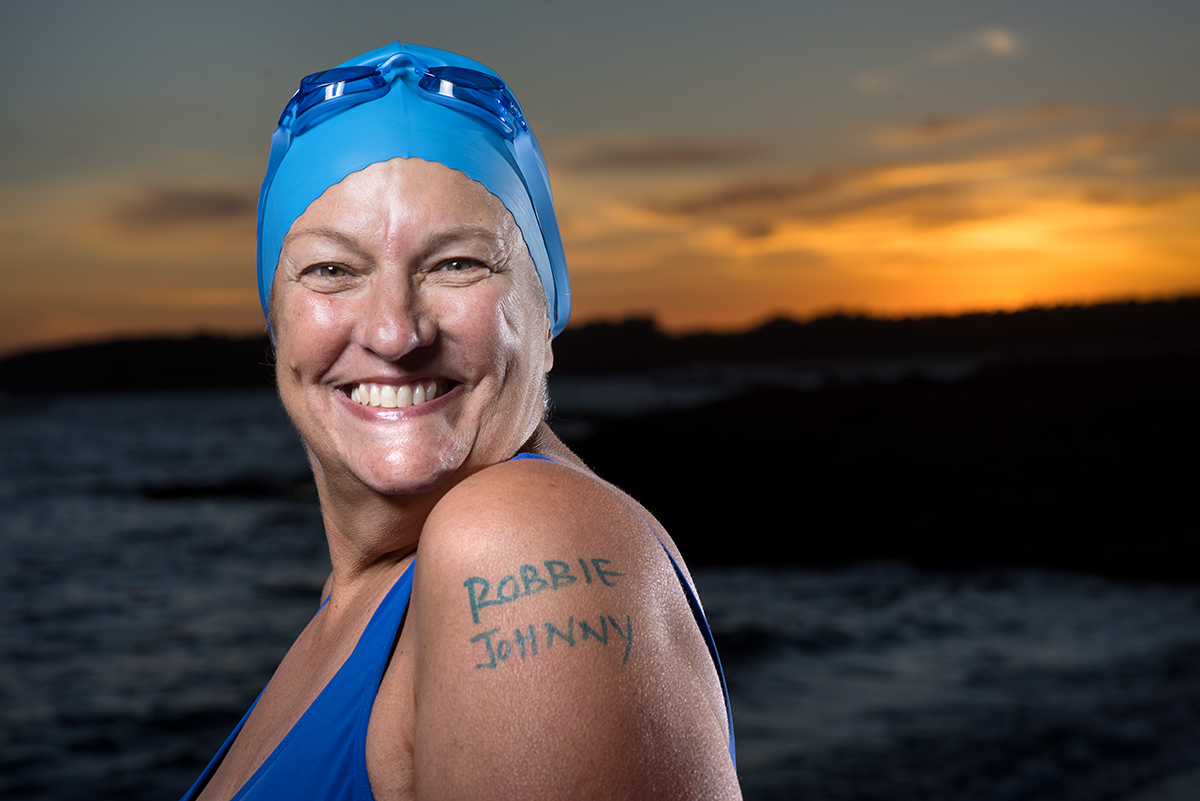 This week I published an Inspire Maine issue featuring Pat Gallant-Charette, a 65-year-old grandmother from Westbrook, ME. Some would say being a rockstar grandmother is inspiring enough—one that's written her own children's book, no less.
But that's not the inspiring part. Gallant-Charette recently returned from the U.K., where she became the oldest person to successfully swim the North Channel. That's the 21-mile stretch of freezing cold North Atlantic brine that separates Ireland from Scotland. At 65, Gallant-Charette was the oldest person to ever do the swim, by 13 years.
And that isn't even the amazing part. This is one of five swims she's completed as part of the "Oceans Seven"(No, that's not a buddy movie).  It's seven channels of water, from Japan to Hawaii to California…and the British Isles. To boot, Gallant-Charette finished the Strait of Gibraltar swim faster than any American woman since 1928.
To her grandkids, she's just grandma who travels a lot. But trust me, she's amazing and a nice person, too. I photographed her at Kettle Cove in September and we had a great time despite the windy, chilly day. I loved the images but even more, I loved getting to meet with Pat. So do yourself a favor and check out her full interview over at Inspire Maine. You'll be glad you did.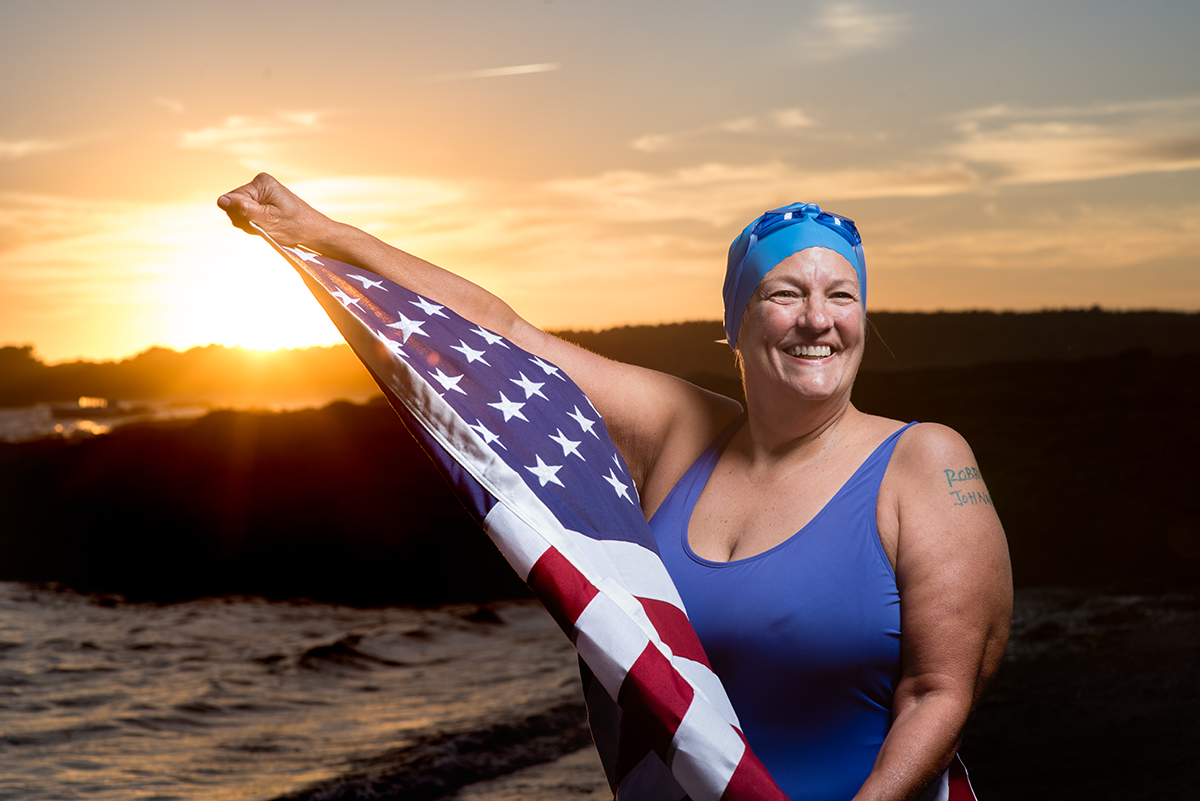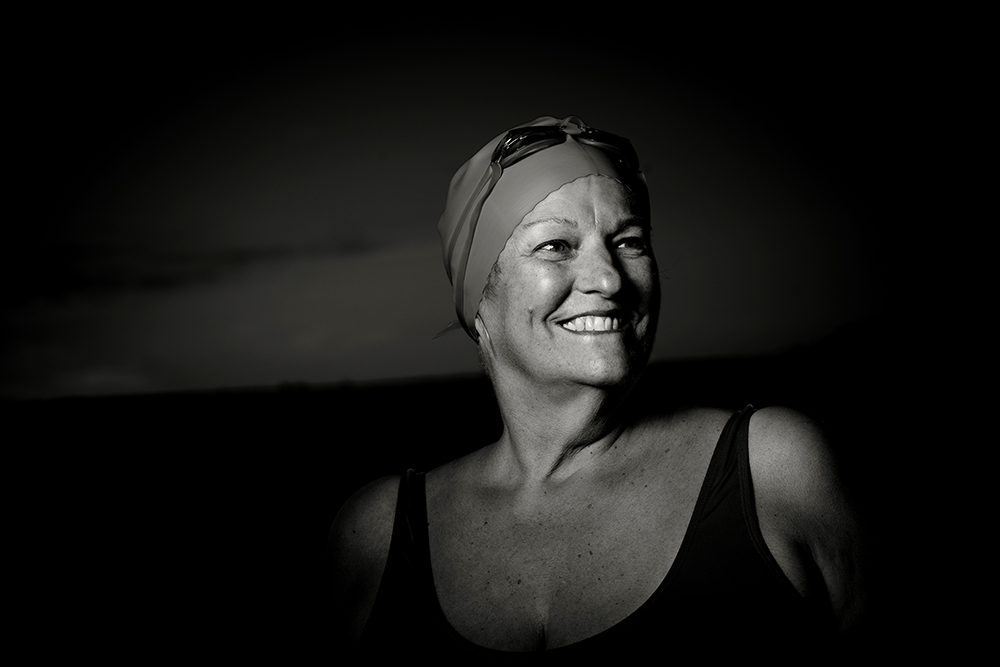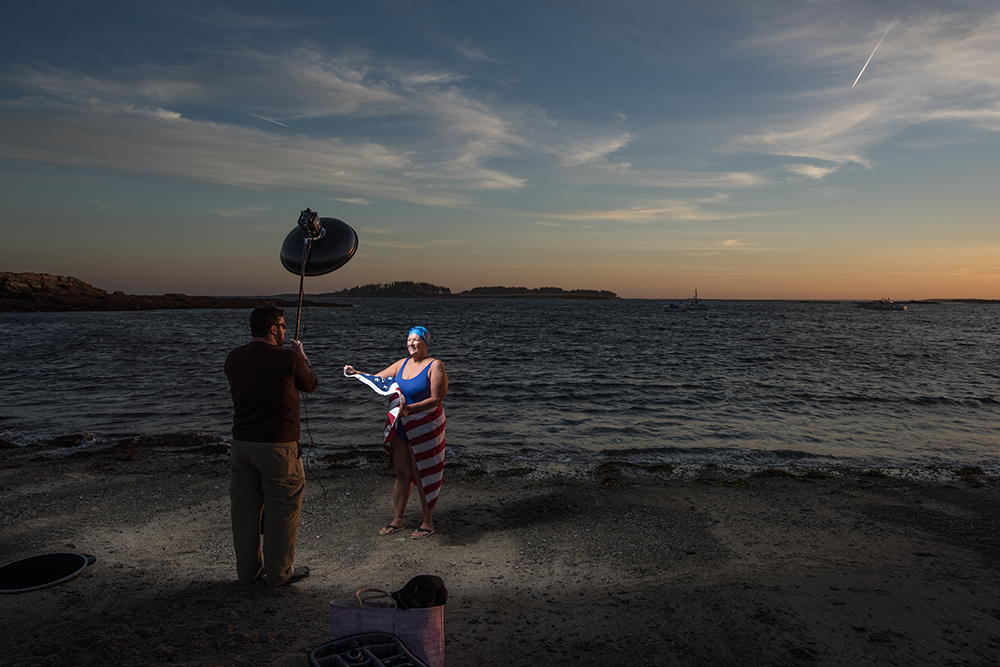 (Visited 52 times, 1 visits today)