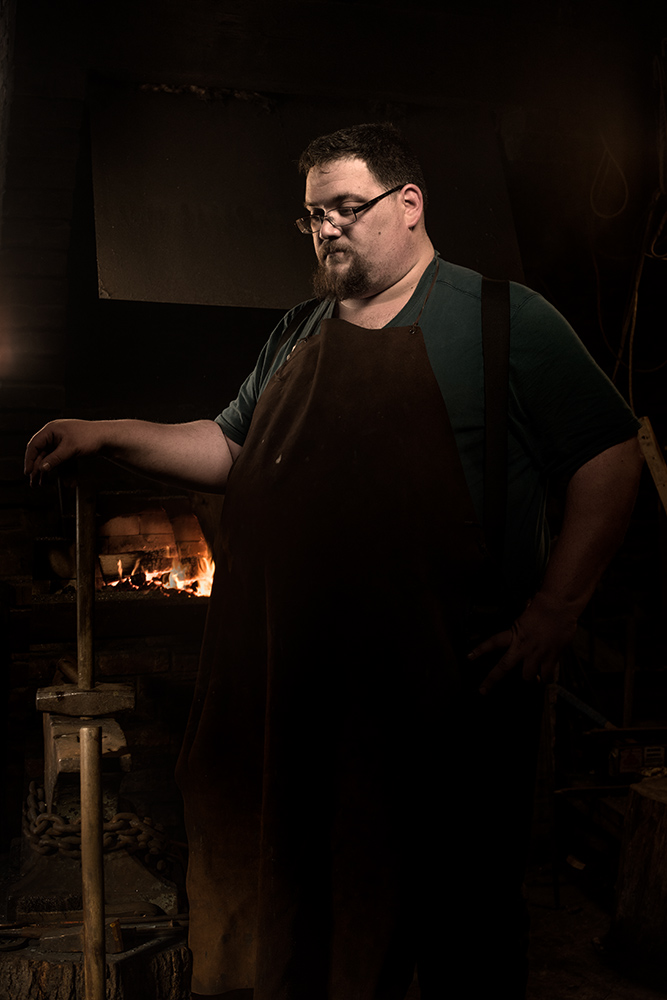 The thing I most love about Portland is definitely the diverse, interesting people that it attracts. Creatives, entrepreneurs, craftsmen, free spirits.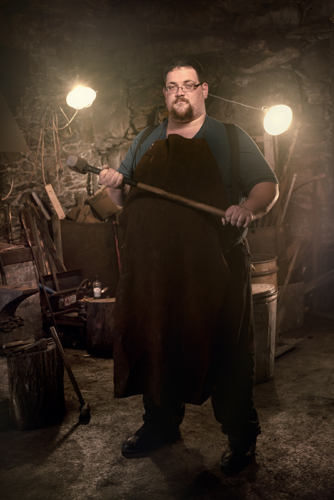 I recently photographed Sam Smith, a blacksmith who operates the Portland Forge out of the old Portland Company complex on Fore Street.  All of the adjectives—creative, entrepreneur, craftsman, free spirit—apply.
Sam has a well-deserved reputation as an artist and a craftsman. When he's not operating a portable anvil out of his van somewhere in Maine, or teaching workshops in Europe, he's hammering steel in the dark corner of a former train locomotive foundry that dates back more than 150 years. By the way, that space, and much of the complex itself, will soon be part of Portland's past. The city's master plan proposes a 10-acre complex of condominiums and retail shops to occupy the space that these red brick, charmingly dilapidated buildings now occupy.
For now, Sam continues to work a forge that he created himself, in a small corner of Portland that—for now, thankfully—remains firmly rooted in the past.  Thanks, Sam, for letting me and my camera into your world for a little while.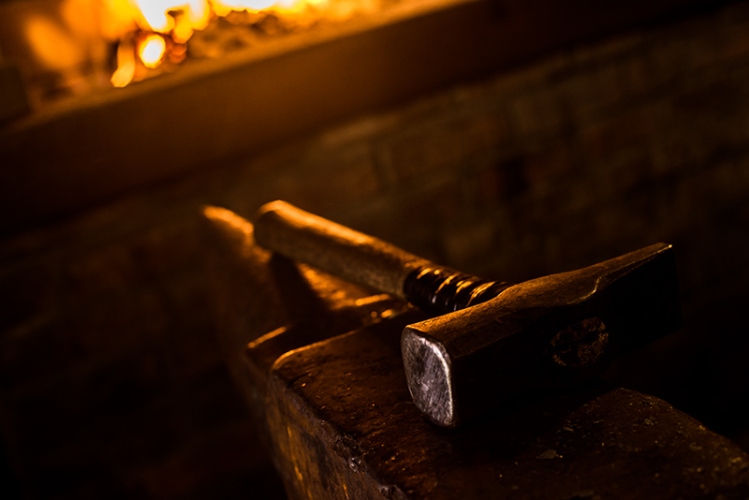 (Visited 7 times, 1 visits today)