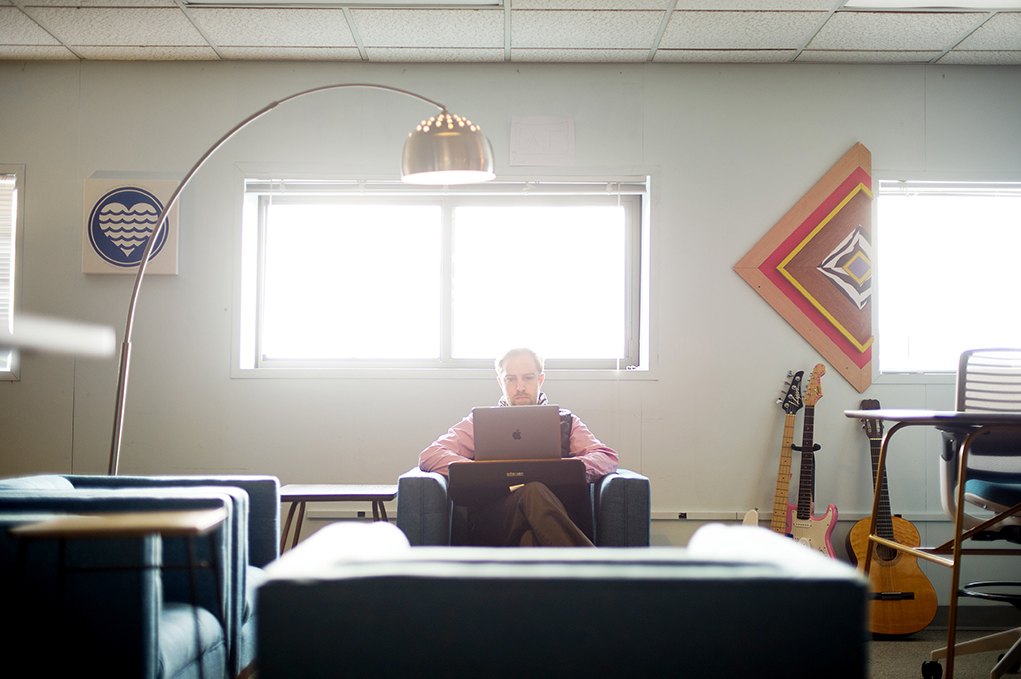 One of my favorite things about commercial photography is working with agencies like iBec Creative, a web design and digital marketing agency located in Portland, Maine. I've worked with iBec and owner Becky McKinnell to create original imagery for their clients for several years and it's always been an enjoyable partnership.
The difference this winter, of course, is that I had the opportunity to turn my lens on iBec itself. The company has grown impressively over the past decade and now wanted some imagery that showcased their greatest assett—their people—and the environment in which they do their work.
I spent just a portion of one day with the team; with the goal of producing editorial-style images and portraits that captured the energy, environment and feeling of working there.
Some clients prefer having a firm shot list in mind for a shoot, but iBec was comfortable with letting me photograph whatever I wanted, and to tell their story in my own way.
Here are a few of the final images—a sort of a 'day in the life' of a modern creative workplace.  Enjoy!