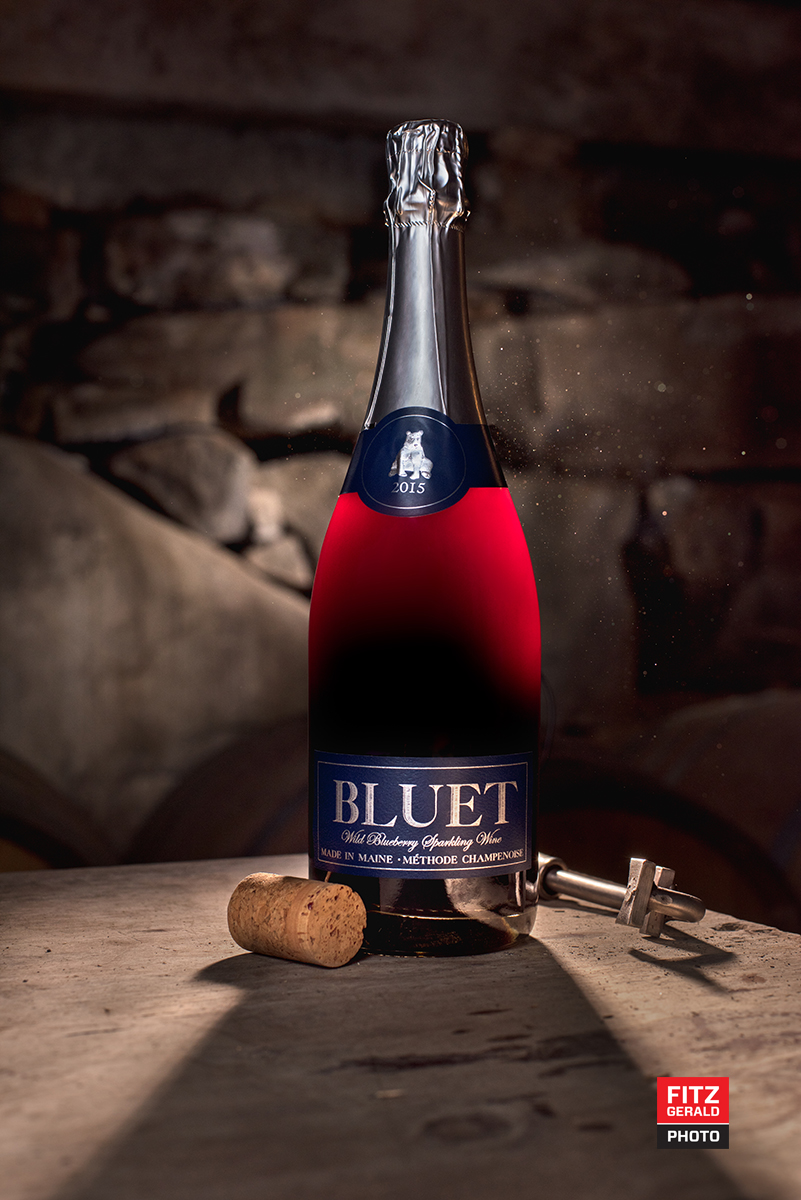 The thing I love most about the work I do, without a doubt, is the chance to meet interesting people doing interesting things.
Michael Terrien and Eric Martin are childhood friends who moved West from Maine.  Both worked in California, learning how to make wine in Napa Valley.  Martin, a novelist, moved to North Carolina while Terrien remained in the California wine industry.  They remained close friends over the decades and last year partnered to create the Bluet Winery.  I was assigned to photograph the pair for the July issue of Down East Magazine, and headed to the winery in Jefferson, Maine.
On that cold, icy day, Terrien and Martin were "disgorging"—or removing sediment and yeast from  bottles of their wild blueberry sparkling wine—in the cave-like cellar of a 1820s barn.   It was interesting and cool, but dark, cramped and cold.    The only light came from two narrow windows set along one wall, and from a few work lights strung from beams here and there.   This was the type of editorial assignment that required the creative use of strobes.   Due to space constraints, I ended up using off-camera speedlights almost exclusively.
You can see all of the photos in Down East, but I thought I'd include some visuals that weren't included in the article.  When inspecting one of the dark bottles of finished wine, I held it up to a work light and saw that the wine had a deep, ruby red color.   I quickly set up a couple of strobes and, using the cellar stone walls as a backdrop, made a hero image of the wine bottle on the work bench that highlighted the intense red hues of the wine.
I love working fast in these kinds of dynamic environments.  It's a good example of having a basic plan, but being nimble enough to adjust to the realities on location.   In all my years of photographing wine in the Yakima Valley, I've never photographed the disgorging process (video below).   Along with the scars and scratches on my camera body, I'm sure there's some dried blueberry wine, serving as a reminder of my visit to Bluet.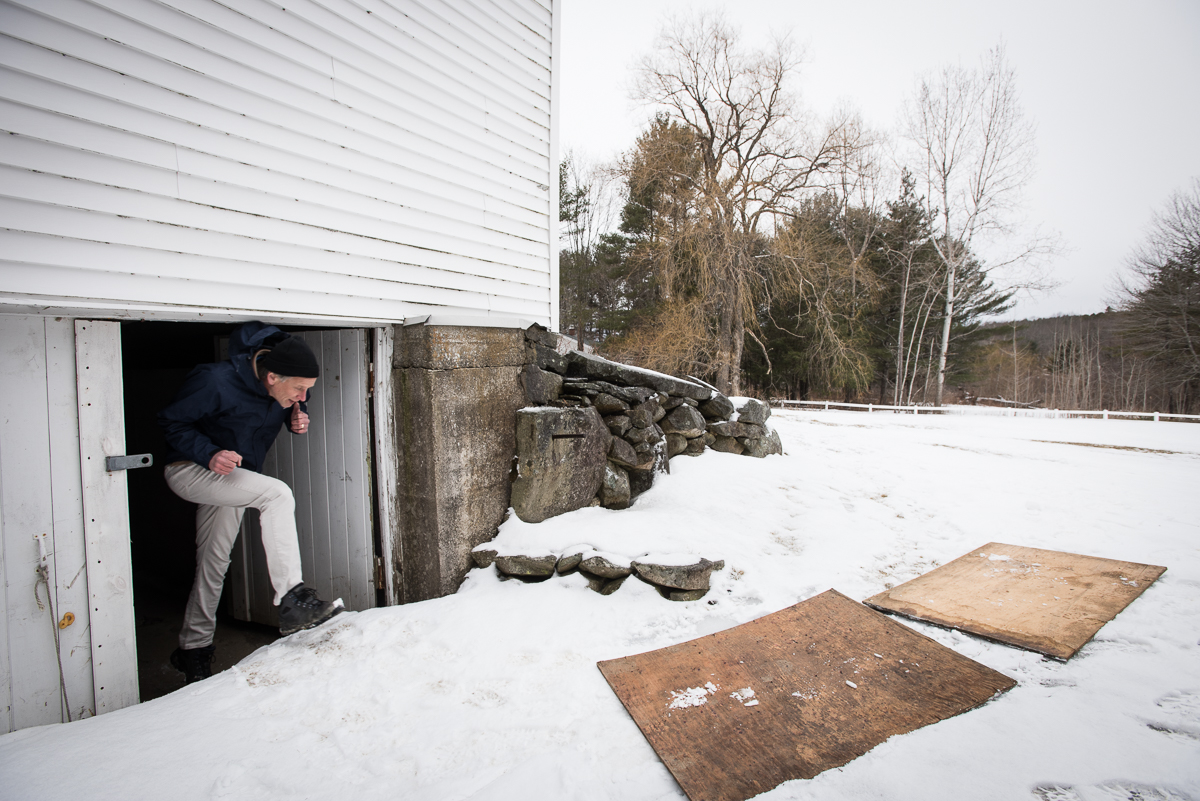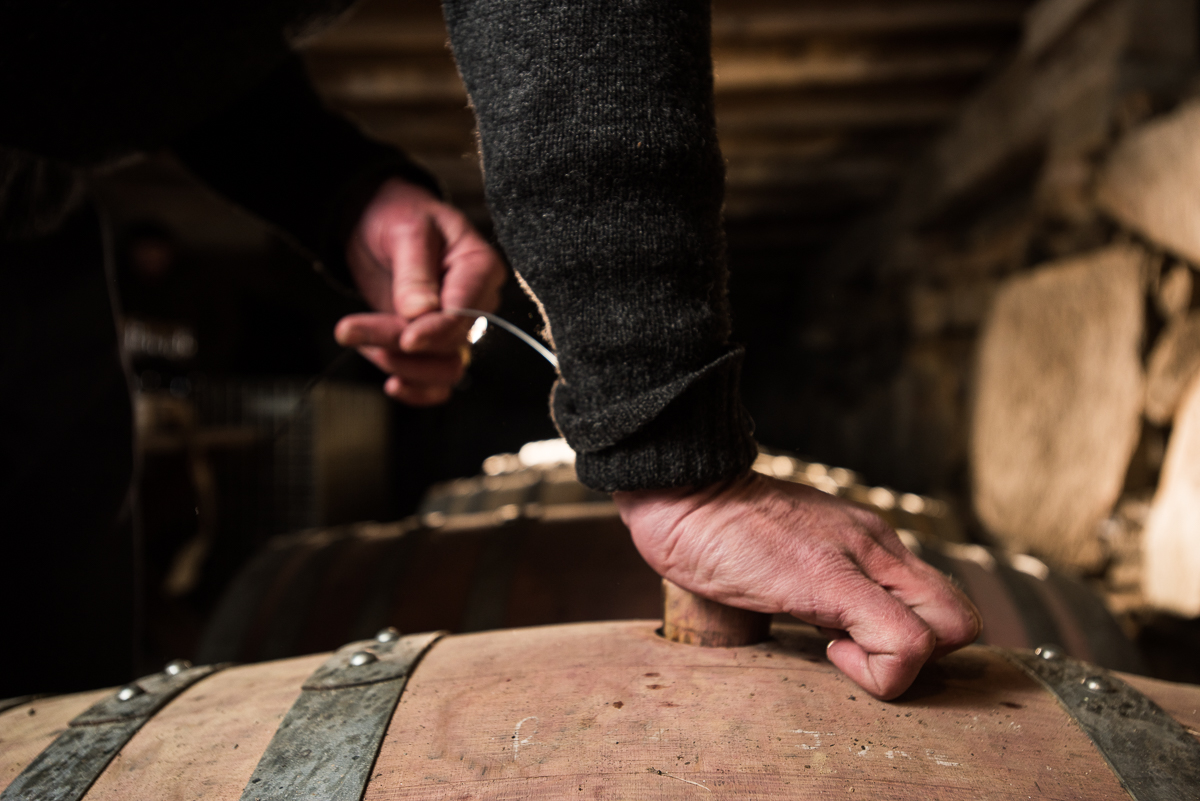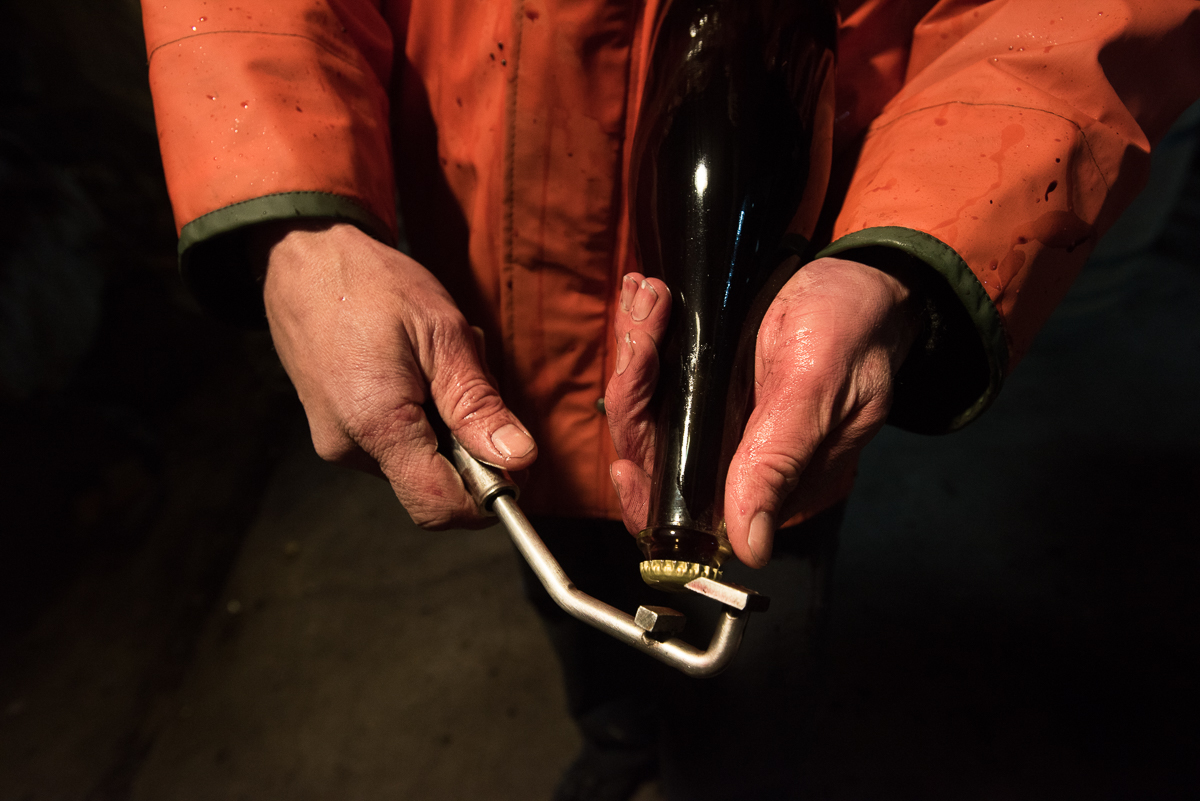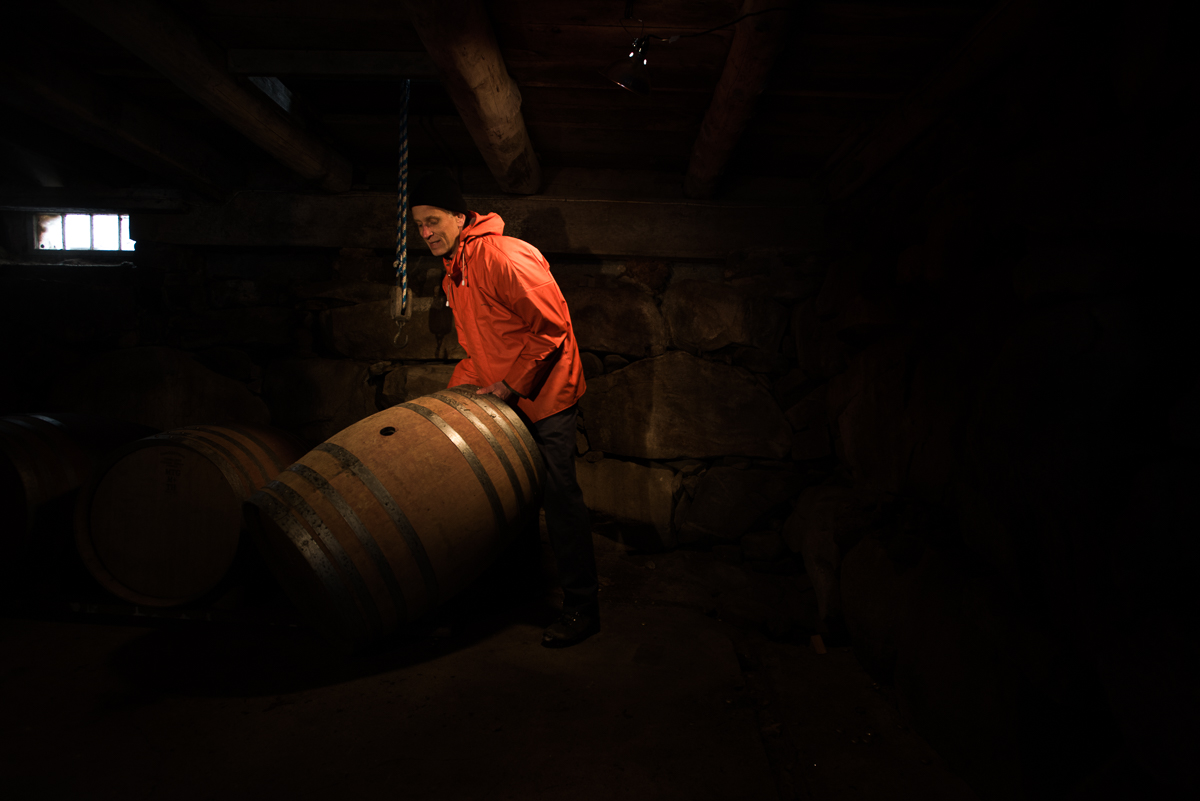 Interested in more of my work?  Check out my portfolio at Fitzgerald Photo.
(Visited 5 times, 1 visits today)