My previous experience with watercraft consists primarily of floating down Arizona's Salt River on inner tubes lashed together with several coolers of beer, so I'm not the best judge of things boat-related.
That said, I've learned a lot by living in Maine—both by osmosis, I suppose, and by photographing and traveling on boats of all sizes and kinds.   Until I photographed a feature on Maine's premiere yacht builder, Sabre Yachts, I'd never really been aboard a boat that was also a work of art.
My latest Made in Maine feature showcases some of the work going on at Sabre Yachts' Raymond, ME facility—one of two they operate in Maine—and can be seen in the August edition of Down East Magazine.
It was tremendous fun meeting the people who work at Sabre (in many cases, for decades) and to see first-hand the craftsmanship they put into each of their custom boats.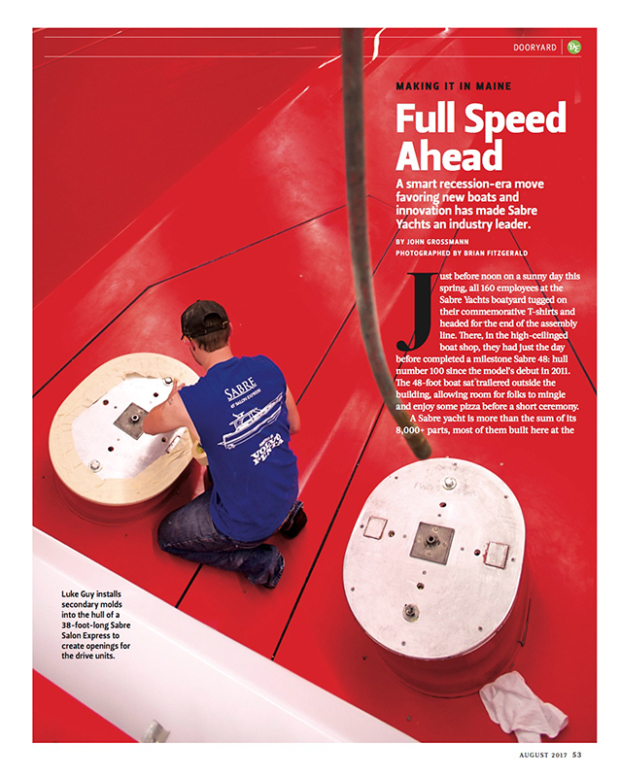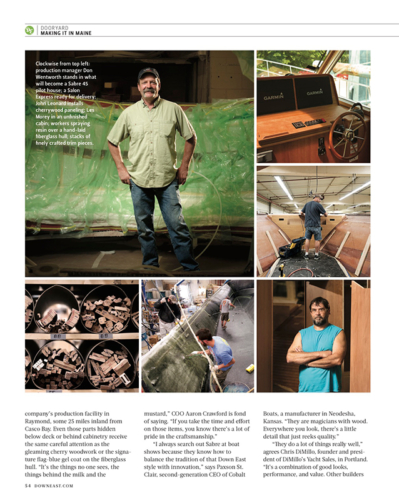 (Visited 1 times, 1 visits today)