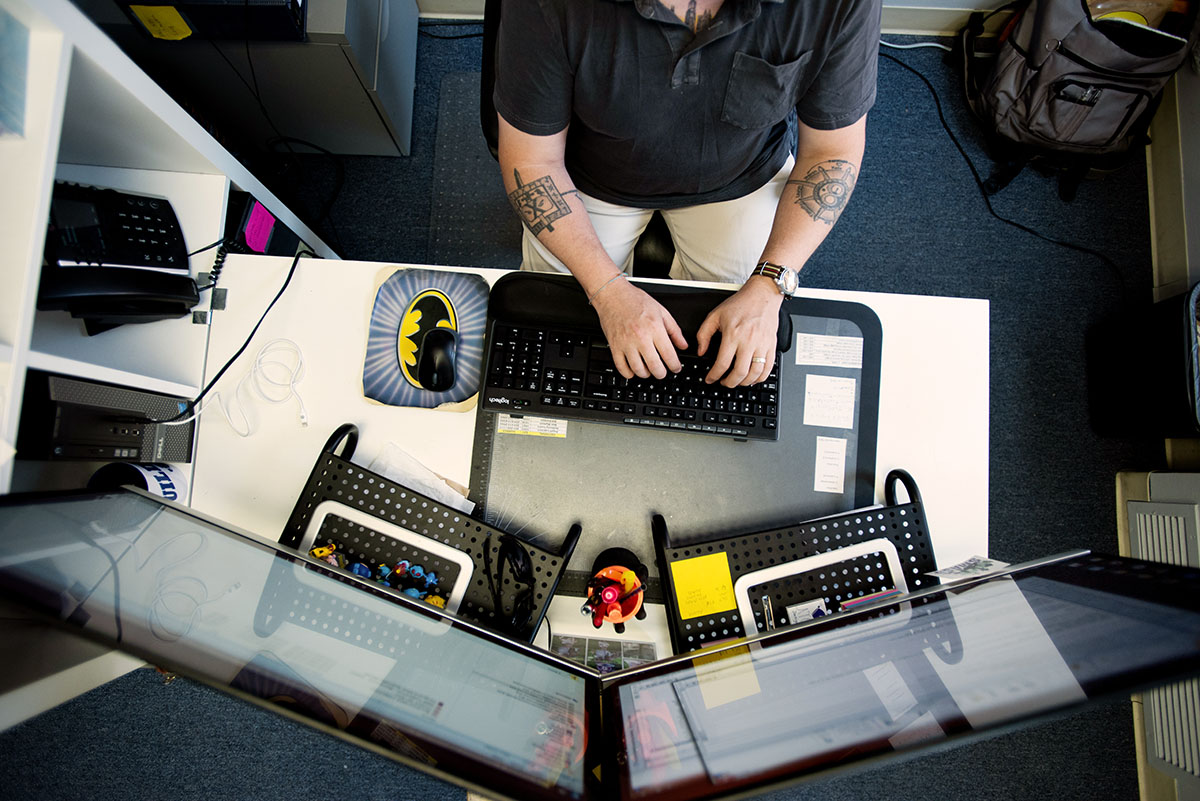 We hear so much these days about the 'pivot'. Faced with unprecedented health and economic crises, small businesses and freelancers are hunkering down to weather the storm. Many are panicking, understandably. Those who can are using the opportunity to shift their focus to the things they can do: becoming more useful, more disciplined and more prepared to safely get back to work when it's time to do so.
I'm most grateful that I'm healthy and that my very large, far-flung family is as well. Number one priority for me has been to stay healthy and to keep my business healthy as possible.
I've had more family time than I'm used to, and it's been both challenging and rewarding. My daughter Maggie is 13 and in seventh grade. She's not the World's Biggest Fan of online learning and misses her friends, but by now she's turned into a bit of a corporate lawyer: from waking up at 5:30 to get work done before her school day starts, to pausing her earbuds, forefinger raised, to tell her parents that "I've got back to back Zooms from 9:30 to noon; I'll catch up with you for lunch before my 1 o'clock."
I've been using my time to brush up on skills—taking a handwriting course, of all things, and studying Russian again—and to work on new ones, like shooting video and editing in Premiere Pro.  That's been fun and I'll have more work to show soon.
It's also been a welcome opportunity to re-edit my work and website. I'm embarrassed to say how long it's been since my last major website portfolio update, but it's not for lack of new work.  Finally I'm incorporating personal and client images from the past couple of years and can't wait to reveal those soon. As I refocus my marketing and other business systems, I'm streamlining things to make my workflows easier and my client experience better.
My studio is clean, organized and prepped for reopening. I've even done a few no-contact and social-distancing client shoots this week, following the state guidelines as service businesses like mine reopen.
In this time of social distancing, the most surprising and unexpected benefit has been connecting (and reconnecting) with friends and family sadly too long neglected (by me, usually, not by them): a high school friend now serving in the Navy in Spain (a nurse, no less); my octogenarian Uncle Michael in Washington State who proudly wears a ponytail; former newspaper colleagues around the country.  I love Virtual Happy Hours….a bit too much. I've learned not to schedule more than two of these in a weekend.
In April, I helped to form a group of fellow creatives located around the world. We meet weekly to discuss marketing, how to elevate our work and our value, and to hold each other accountable. The group includes a photographer from Montreal; a Florida filmmaker; a podcaster and a designer, both from Portugal; a Budapest furniture designer and a German copywriter. After just one month, it's become a hugely valuable part of my week and one positive outcome of this strange time that I plan to continue long after the pandemic ends.

I've realized that just because the world slows down, there is work to be done: maintaining health, relationships, and working hard to pivot your business, your career and your skills.  I'm adjusting my hustle, though more work needs to be done.  
Now if I can just wean myself off of these happy hours, I think I'll be in good shape.

–30–
(Visited 11 times, 1 visits today)